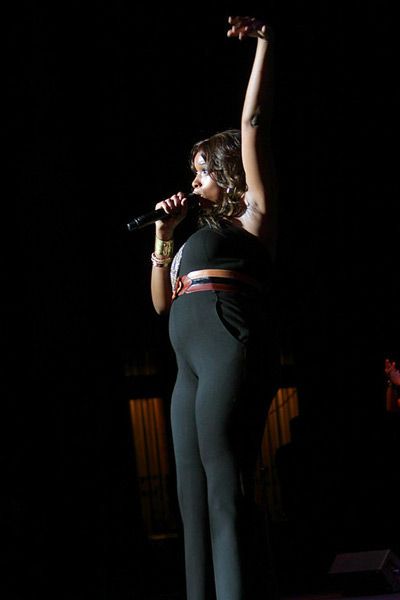 Sources are reporting that Jennifer Hudson and her fiance David had a baby shower over the weekend in their hometown of Chicago. According to the Tribune:
"It was a baby shower, a quiet gathering of friends and mostly family," singer/actress Felicia Fields, a longtime Hudson friend, said of Saturday's get-together in a relative's home. "They're really trying to keep it kind of quiet."
Supposedly she's about 7 months along (her tummy's been getting bigger concert by concert). And the two likely don't know the sex of the baby as they asked their guests for gifts of the more "yellow" nature. So much for her management flat out denying this pregnancy.